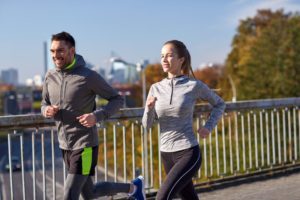 Running is not only beneficial for helping maintain a healthy lifestyle, but it's also great sustenance for the body, mind, spirit and soul. If you run long enough however, you'll likely experience at least some wear and tear on your body parts, from knees and hips, to feet and ankles, just to name a few ; )
That said, most injuries and stress are caused by overuse and we learn to take all the proper precautions to minimize them. But are you aware that endurance training and racing can wreak havoc on your teeth too? I was really surprised that after all my years of training I'd never really considered this before, or given it much thought or attention in any great detail. Yet after reading the Runner's World article below, it's just so darn obvious.
Read 5 Ways Runners are Messing Up Their Teeth
We do so much to take care of our minds and bodies, but it seems to me we have to do a little more, and that is to, take impeccable care of our teeth!